Thursday, June 19, 2008
I'm loving
Fergie
's entire outfit. The dress is super, super cute and the shoes are amazing. I'm usually not a fan of the way she dresses but she brings it in this outfit.
Actually, you know what, I change my mind. I love the belt, but she should either take it off or tighten it. It weighs down the dress and makes it look like she doesn't have much of a figure.
Lookie who else was there:
Eva Mendes
I'm a huge fan of Eva, but that dress is all sorts of wrong. The color is fine but I'm not loving the fit.
Here's more of Fergie at Cartier's Third Annual Loveday Celebration and Cartier Love Charity Bracelet launch in L.A. yesterday.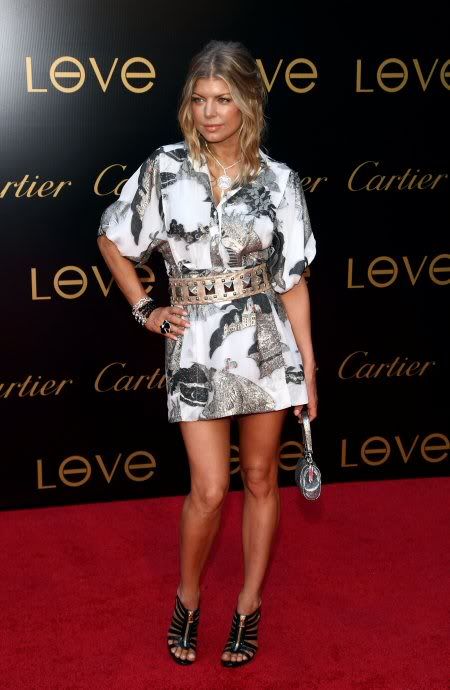 1 Comment:
WAT said...

June 28, 2008 at 7:45 PM

 

Eva Mendes is purty.