Wednesday, May 7, 2008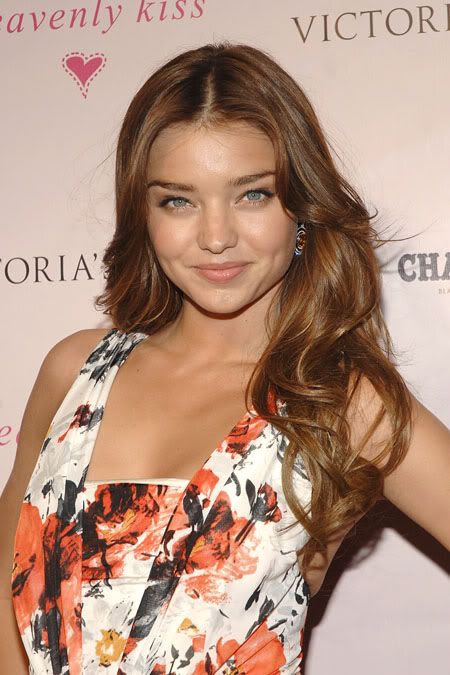 What? I get to hate. She's fucking
Orlando Bloom
. Ugh, he's so pretty. Anyways,
Miranda Kerr
attended Victoria's Secret's "Heavenly Kiss Fragrance" launch in Hollywood. I'm not feeling any of Victoria's Secret fragrances. They don't really smell fresh to me.
But I do have to admit she has a cute dress on. And love the shoes.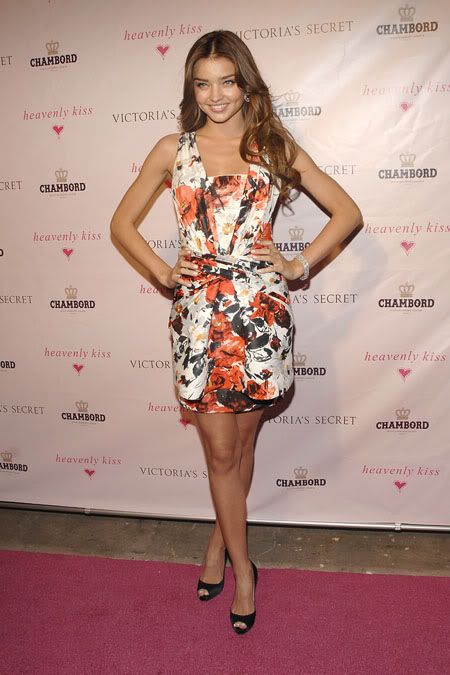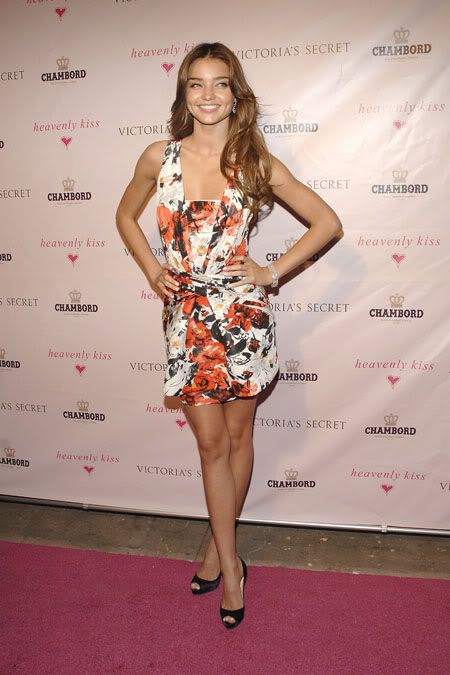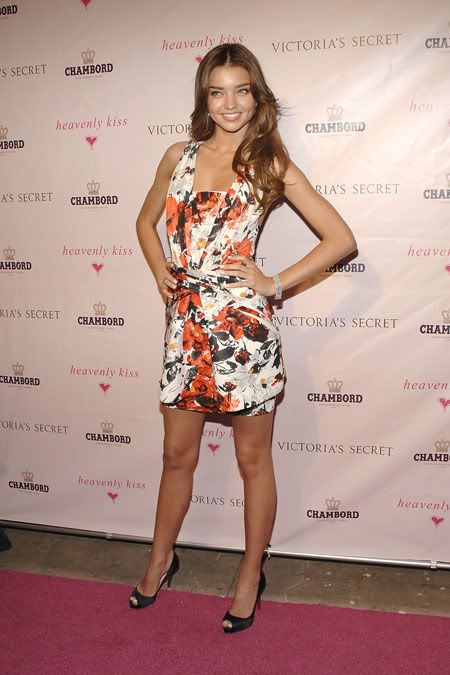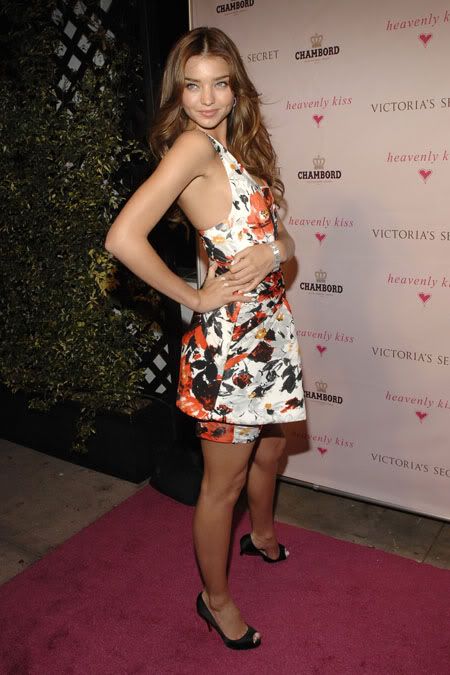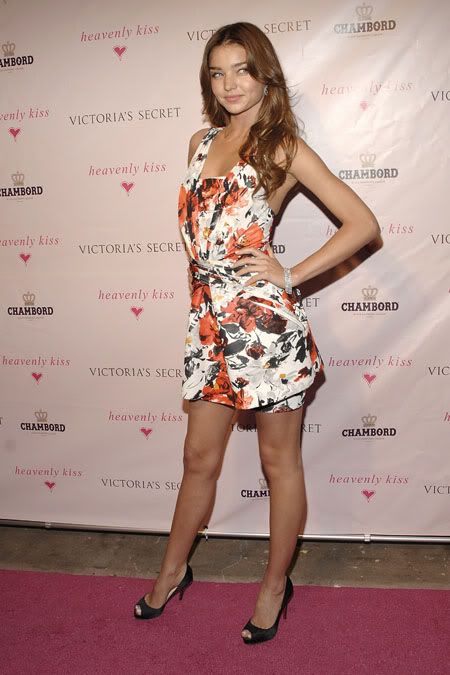 7 Comments:
May 7, 2008 at 5:13 PM

 

yeah i'm sort of jealous too, lucky bitch.

May 7, 2008 at 5:34 PM

 

Dear god, when I come to this website I just laugh my ass out with your posts XD you're very funny and congratulations, I love this keep it up

**

May 8, 2008 at 7:37 AM

 

She's actually beautiful herself so I'd say they're a great match.

May 8, 2008 at 7:33 PM

 

Yeah, I'm not so much a fan of their fragrances, either. They always smell like something a stripper would slap on.

May 8, 2008 at 8:05 PM

 

shes a lucky bitch cause she TOO is a cutie pie..its hard to hate such an adorable girl..
PINK and Sexy lil things ROCKS!

May 10, 2008 at 3:01 PM

 

I'm not a fan of Miranda. And Victoria Secret fragrances aren't the best

May 10, 2008 at 11:51 PM

 

yeah she's fucking orlando and i'm jealous too. Then again he's fucking her and she's gorgeous!