Wednesday, April 2, 2008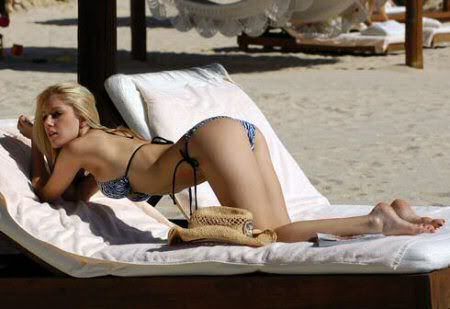 "I'm voting for John McCain. I'm a Republican and McCain has a lot of experience. I don't think anyone cares who Heidi Montag votes for."
-
Heidi Montag
Well, she's got one thing right. Nobody does care who she votes for. And no, I will never get tired of posting that picture. In fact, I posted the quote because I wanted to post the picture with it.
Source
4 Comments:
April 2, 2008 at 4:04 PM

 

hahahahhahhaaa.
haha.
like she even knows what she's talking about.

& that picture is hilarious.


x.
jessica

April 2, 2008 at 9:40 PM

 

she's a joke
she's going to look back at all of this when she gets older and shake her head in shame.

April 3, 2008 at 6:46 AM

 

hahahahahahhahahaha.
She thinks shes so clever but really, shes NOT.

April 3, 2008 at 8:50 AM

 

I used to like Heidi, I'm quite upset at what she has become!