Tuesday, March 25, 2008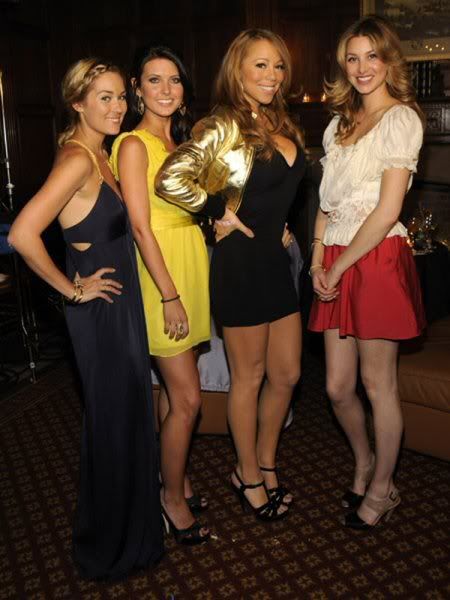 Lookie who was at The Hills premiere last night. Bitch is fierce. There's plenty of bitches in the above picture but there's only one fierce one.
6 Comments:
March 25, 2008 at 7:02 PM

 

I just finished reading a few of your posts and I wanted to let u know u officially have a new blog fan =0)

March 25, 2008 at 7:29 PM

 

omg that picture is ridiculous. does anyone else think its like the most bizarre picture in the world?!??? i heart mariah though

March 25, 2008 at 9:56 PM

 

i had a teacher who looked like mariah, but i never told her because i wasn't sure whether or not she'd take it as a compliment.

& i like audrina's dress & whitney's outfit.

x.
jessica

March 25, 2008 at 11:33 PM

 

Oh mariah...i dunno theres always something off about her but the girl has talent
whitney looked amazing.

March 26, 2008 at 7:41 AM

 

ha, i love it.

also? i came over here because i saw your little profile picture and had a little freak out of excitement. miss j! woot!

March 26, 2008 at 2:47 PM

 

Mariah looks like a hooker. She can sing, and definitely keeps herself looking good.