Tuesday, March 25, 2008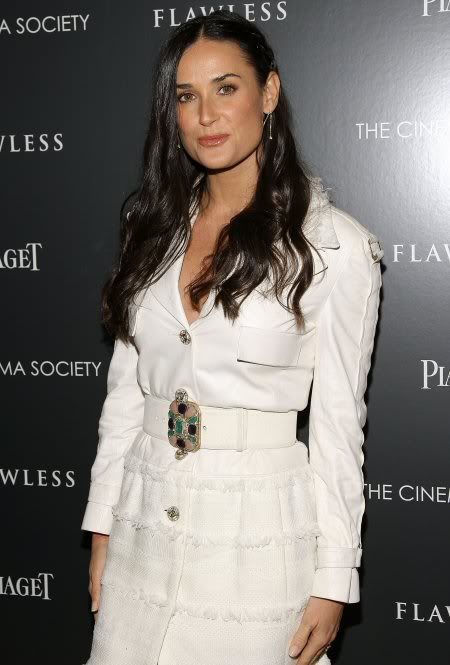 Someone who is aging gracefully is
Demi Moore
. Homegirl is beyond gorgeous. Too bad her kids didn't inherit any of that. Just sayin'.
Demi attended the screening of
Flawless
last night in NYC. Flawless is exactly what she is. I don't care if she's letting
leaches suck her blood
.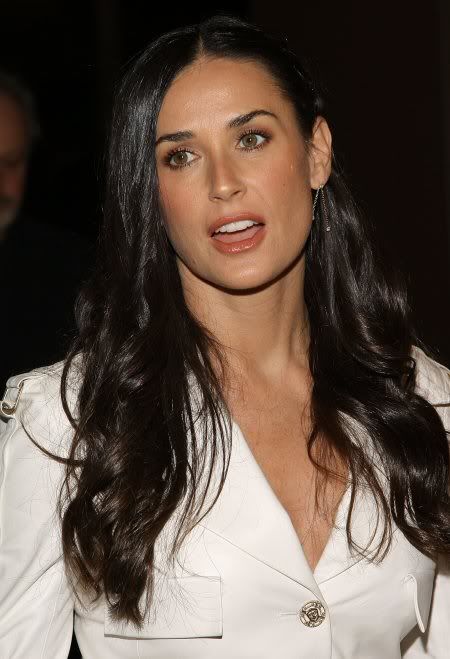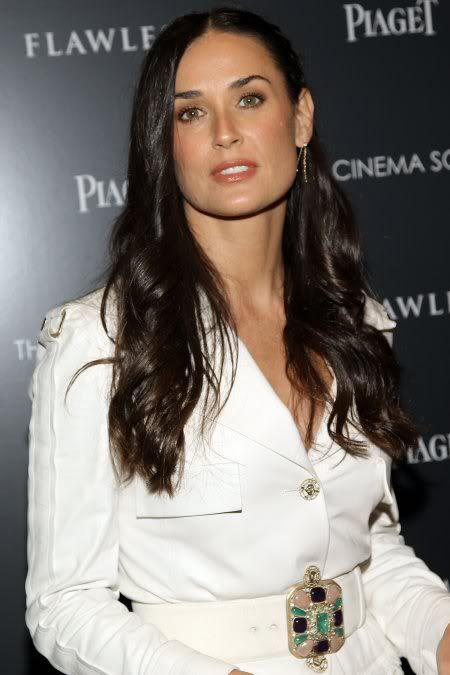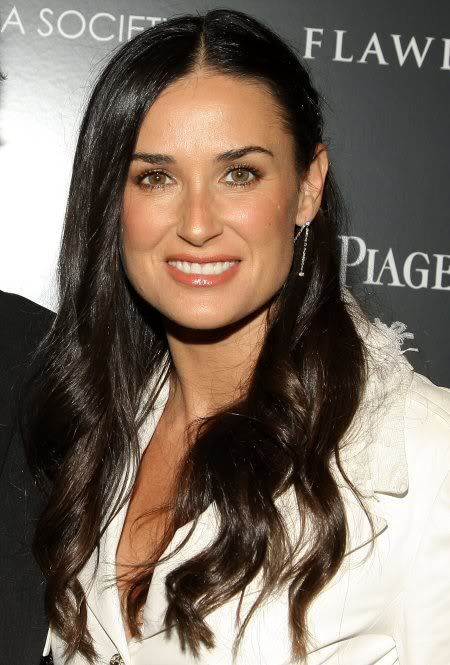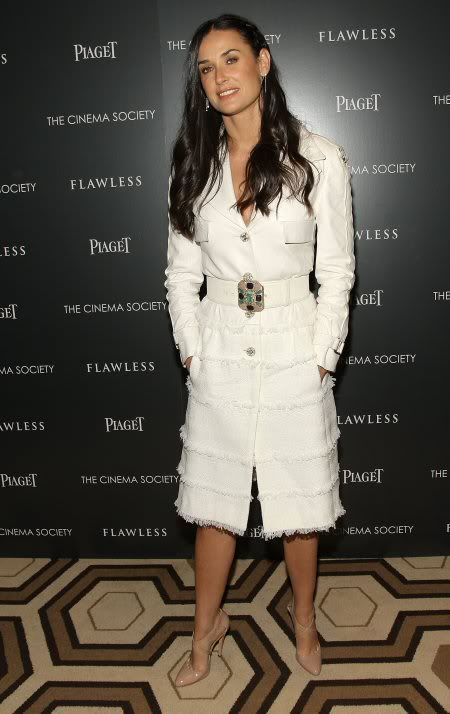 2 Comments:
March 25, 2008 at 4:28 PM

 

i totally agree with you, Demi looks gorgeous!

WAT said...

March 26, 2008 at 2:46 PM

 

That tool Ashton is keeping her nice and young.

And maybe some threeway action wiht the ex Bruce.