Friday, March 28, 2008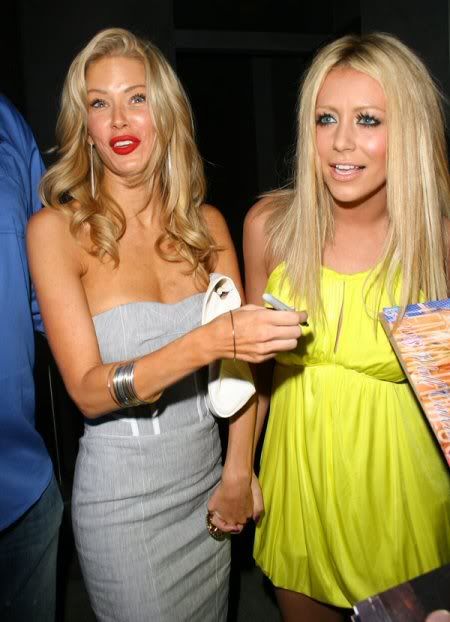 Jenna Jameson and Aubrey O'Day were spotted out in Hollywood last night looking rough. Actually Aubrey looks surprisingly cute, but me thinks that has to do with the fact that she's with Jenna Jameson. My dog's week old turd would look hot next to her.
That being said, I love both of their outfits. And Jenna's body seems to be an improvement from what it's been like recently. She looks like she's gaining weight, which is good. Her face on the other hand...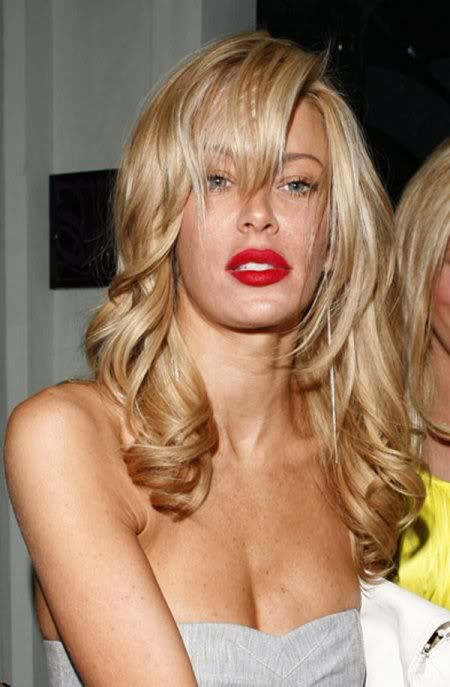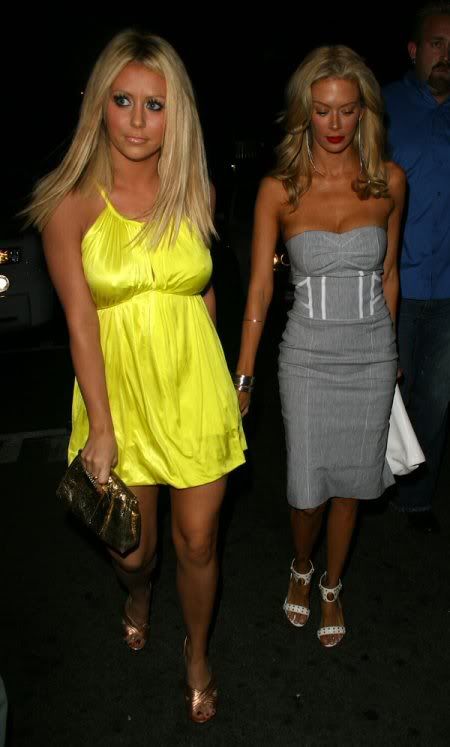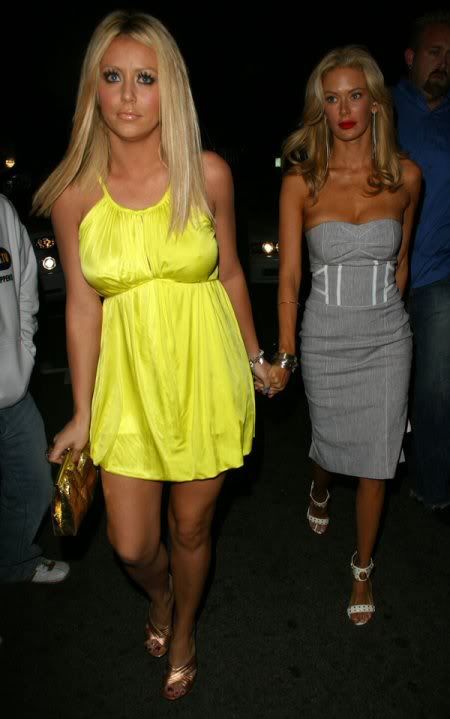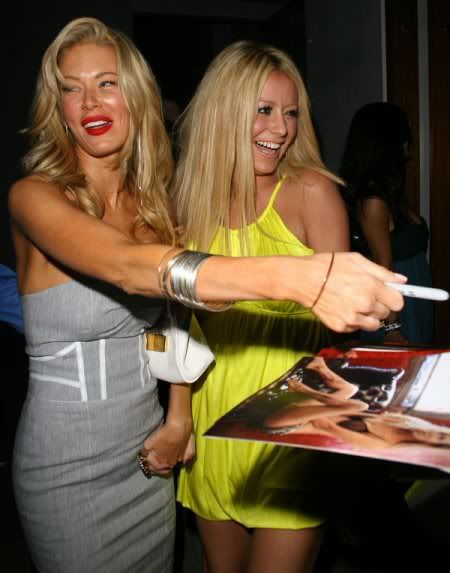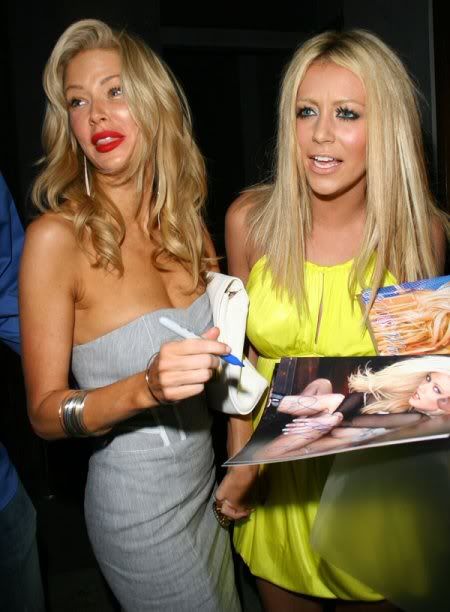 1 Comment:
Secretista said...

March 30, 2008 at 3:06 AM

 

I think Aubrey might be an up and coming Fashionista...