Tuesday, June 17, 2008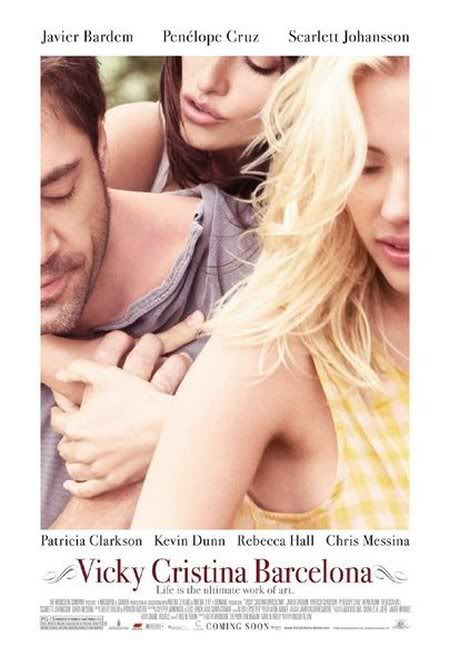 Here's the poster to the new movie Vicky Cristina Barcelona, which stars
Javier Bardem
,
Penelope Cruz
and
Scarlett Johansson
. I really want to see this. I'm a huge Javier Bardem fan and I love Penelope Cruz. When she's not making out with
Mia Maestro
in her brother's awful video, that is.
4 Comments:
June 17, 2008 at 9:32 PM

 

oh wow. i haven't been so excited to see a movie since Angelina and Antonio Banderas in Original Sin. lol

June 17, 2008 at 10:58 PM

 

love your blog xxx

June 18, 2008 at 9:28 AM

 

lol so fuuny what you said about Penelope Cruz!

June 19, 2008 at 9:13 AM

 

javier bardem so damn yummy. Even when he was that psyco killer in No country for old men, i still thought he was hot.