Thursday, June 5, 2008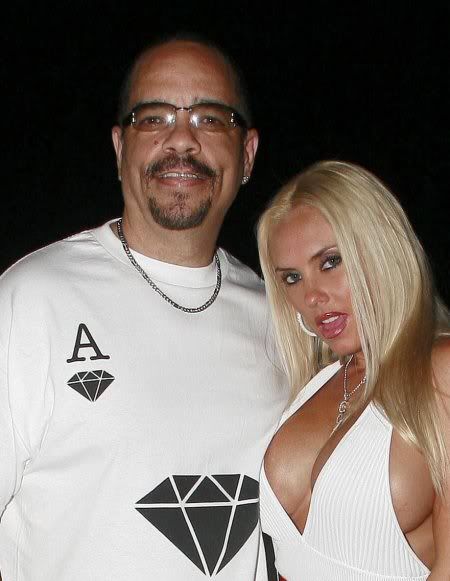 I knew I was missing something in my life these past few weeks, and now I know what it is. Coco-T!!! Oh, how I've missed you guys. By "you guys" I obviously mean her breasts.
Here's Coco and her pimp Ice-T out and about in Hollywood before (or after) attending the "Two Turntables And A Microphone" event.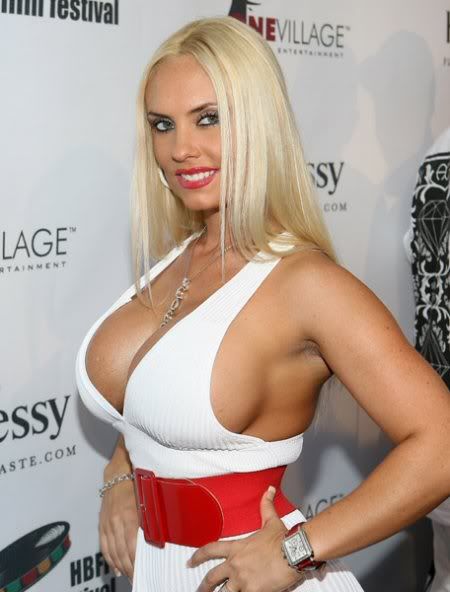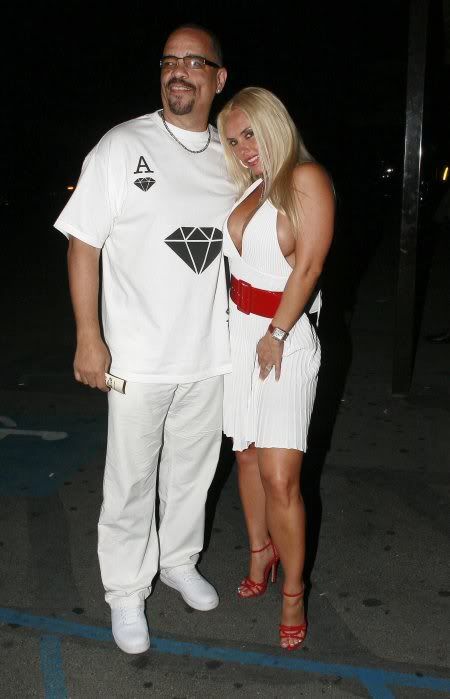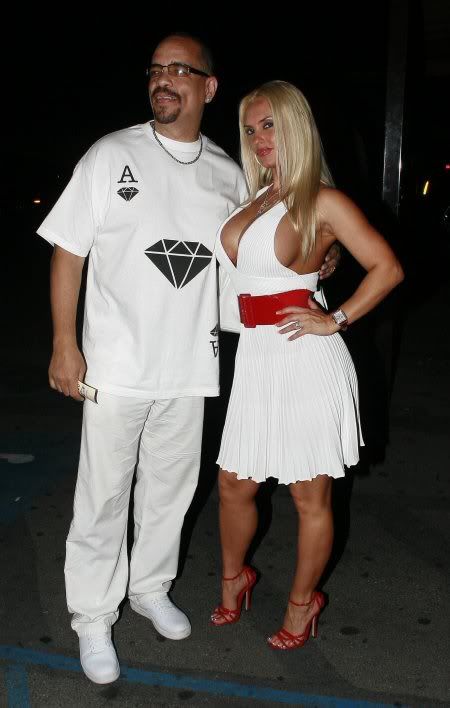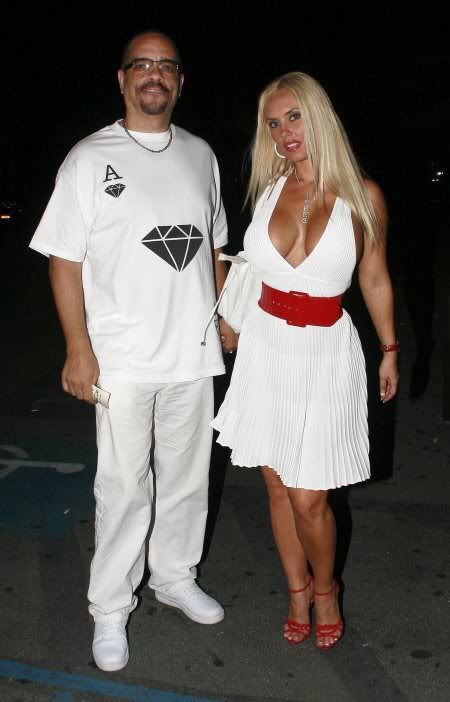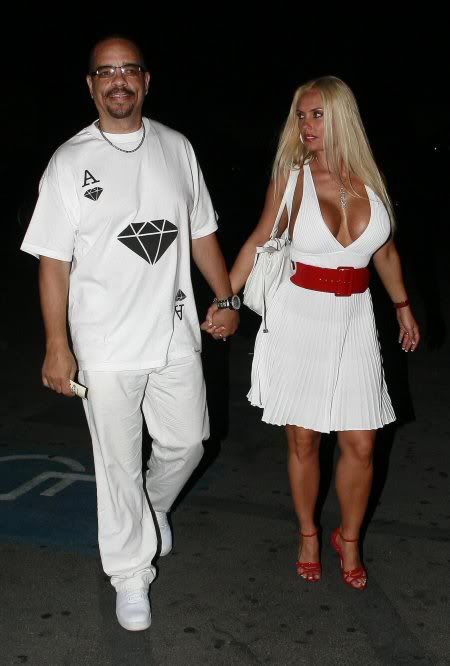 2 Comments:
WendyB said...

June 6, 2008 at 1:59 AM

 

BOW DOWN TO COCO!!!!

WAT said...

June 14, 2008 at 3:37 PM

 

They look horrible together, and she look bloody ridiculous.