Thursday, June 12, 2008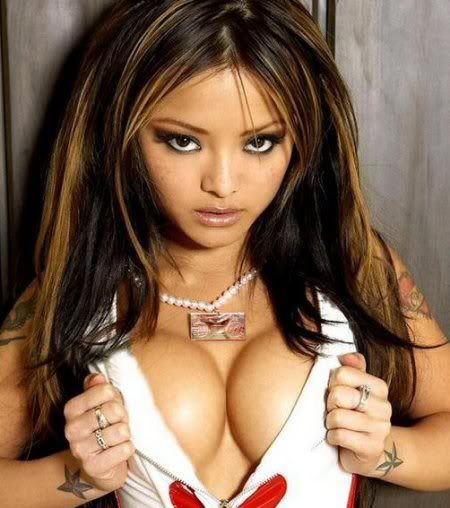 Tila Tequila
thinks she's the reason gay people are allowed to get married in California. No, this isn't a joke.
"It is because of me — I definitely think [my show] has helped the movement. Before it came out, everyone was still a little apprehensive about [same sex relationships]. Then they realized, 'Wow, everyone is really into this stuff, and it is fine.' The next thing you know, [gay marriage] is legal."
Bitch needs to up her meds or some shit.
Source
2 Comments:
Twinkle Twinkle said...

June 12, 2008 at 11:39 PM

 

LMAO! Where do you find this stuff.

WAT said...

June 14, 2008 at 3:44 PM

 

BOY, SHE IS CRAZY! STFU! LOLOLOLOLOL!