Thursday, May 29, 2008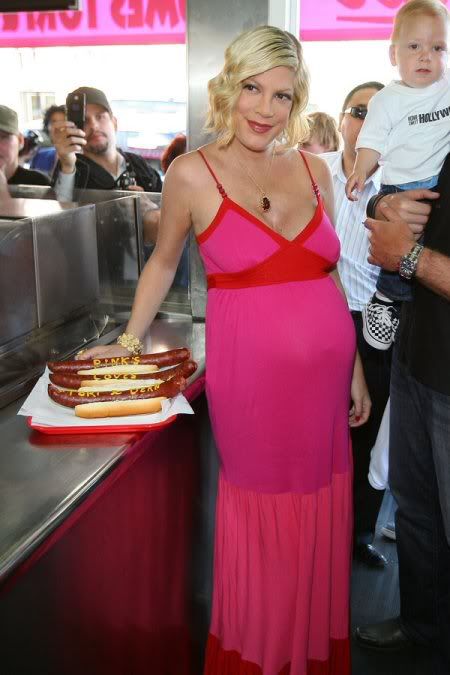 Yeah, I feel bad for the kid. He was a cute baby but he's starting to look like his mother.
5 Comments:
May 29, 2008 at 12:32 PM

 

ha! love it.. i feel bad for laughing because her face gets puffy when she's preggers, but now karma will probably do that to me in (many) years when i have kids

May 29, 2008 at 12:49 PM

 

Giiiirl, quiet as its kept, I never thought that child was cute. But yeah...lemme hush. Don't want my chiren lookin' like Flavor Flav.

May 29, 2008 at 1:11 PM

 

Yup! It is part of the mathematical science of being hot or not. When one parent is fug and the other is hot there is a 50% chance that you will be one or the other. Unfortch, this lil boy takes after his fugly ass mama and there you have it. This next kid might look like the dad and will balance it out and be hot. HOWEVER, these two did cheat on their spouses and destroy lives and karma can be a real bitch....but for the love of the babies who have done nothing, I'm asking karma not to take it out on the next kid. We shall see....

May 29, 2008 at 4:12 PM

 

Her hair looks nasty, her nose looks big and I bet you she ate all three hot dogs and made her kid eat the ketchup packets, cause she is a greedy one!

June 2, 2008 at 7:04 PM

 

U meanies! I think the boy is cute. AW.