Thursday, May 1, 2008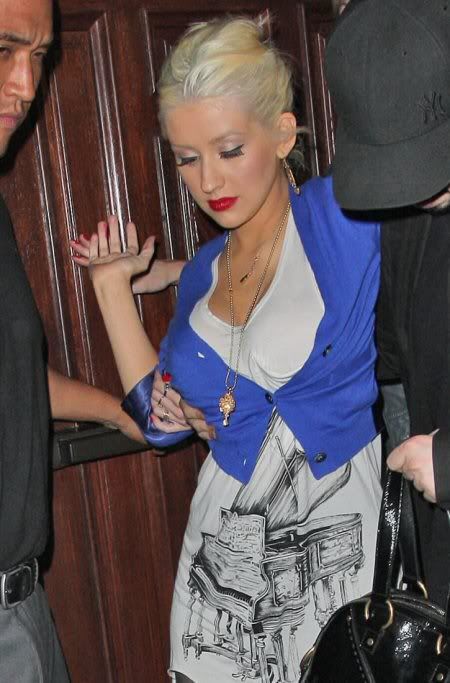 Christina Aguilera
was spotted leaving a restaurant last night needing help just standing up. Homegirl was drunked up! Fun!
A friend of mine's mom drank all throughout the third trimester of her pregnancy and all while she was breast feeding and he turned out, well, not normal, but not a total trainwreck.
3 Comments:
Molly :] said...

May 1, 2008 at 3:22 PM

 

Alas, it seems Aggy's back to her old partying days! Although i do think that mum's need a night off now and again. :) x

Divine Blackness said...

May 1, 2008 at 4:37 PM

 

The hell...you are soooo funny. I really can't get over it. Okay, I see ya, Winter Park. I'm new to the Orlando area and loathe it tremendously. Tampa is really where I want to be, but I guess I'm stuck in this tourist town for about a year or so. Boooo!

Zoë said...

May 1, 2008 at 7:48 PM

 

how did someone go from an A cup to a double/triple D cup in less then 2 yrs

its not fair

she has implants,no?