Friday, May 2, 2008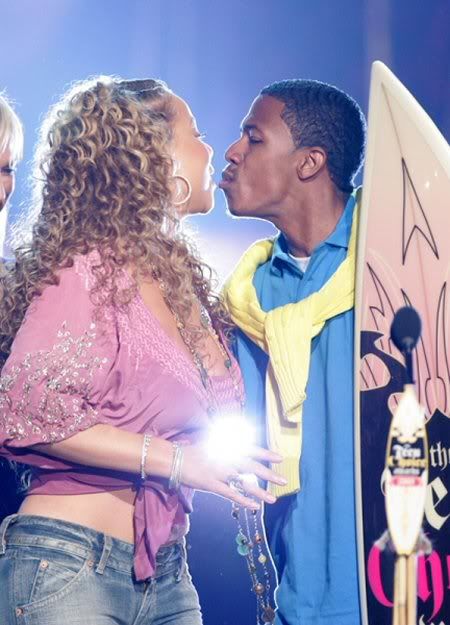 Mariah is officially Mariah Cannon. Well, at least she doesn't have to change her initials. Mimi and Nick Cannon have gotten married, according to Linda Cannon, a family member of Nick's.
"He called us and told us all about it. We are happy for him. If that is what he wants then we are happy for him."
Apparently the two, who have been dating for a month, got married in the Bahamas at Mariah's new house. The next question needs to be if she got married with that Hello Kitty bandage she's been sporting for the past couple of weeks. Fuck that, ten bucks she got married in a Helly Kitty swarovski crystal wedding dress.
Source
6 Comments:
May 2, 2008 at 12:53 PM

 

I'm so over Mariah. She really is gettin' on my damn nerves. I reeeeeally wish the woman would act her age. It's just getting out of control. And Nickeloden (YBF.com coined that, haha!) Cannon? That cornball...WTF is the world coming to? Who would have ever thought they would even date much less marry?

Desperation calls for action, I guess.

May 2, 2008 at 2:01 PM

 

hi!

so nice blog!
you are in my favourites, ok?
add me too if you can!

a kiss and a hug,
i will keep in touch, ok?
see you,
Kira

May 2, 2008 at 2:20 PM

 

congrats to them!

kisses and have a nice weekend pretty girl!

xoxo

May 2, 2008 at 7:34 PM

 

Mariah is absolutely crazy, crazy I say.

May 2, 2008 at 9:55 PM

 

I still can't get over that...

May 5, 2008 at 12:20 PM

 

Just wrong...