Friday, May 16, 2008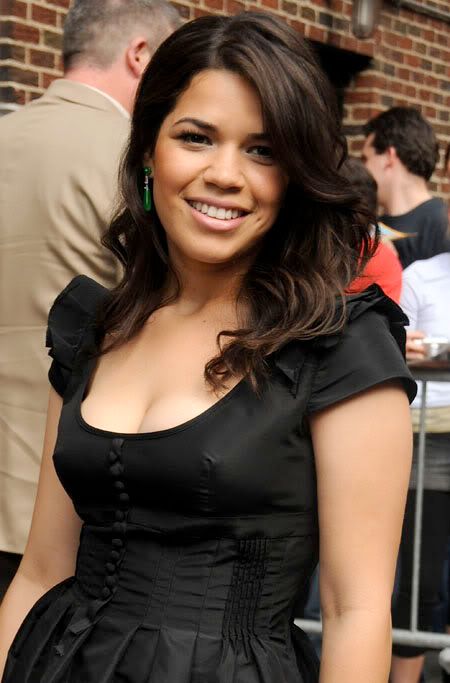 America Ferrera
stopped by the Late Show yesterday looking fabulous. I love her dress and the earrings are adorable. Usually I think she looks too styled but she looks great.
And I cannot wait until the new
Sisterhood of the Traveling Pants
movie to come out. I saw the first one twice in the theater and bawled at the part where she's talking on the phone with her dad. Ugh. So great.
3 Comments:
Divine Blackness said...

May 16, 2008 at 11:35 AM

 

Okayyyy, I adore her. She's too fab. Shoot me an email at Brittany@ClumpsOfMascara.com. I would email you first but I'm on my phone and can't view your entire site. Stank you!

WAT said...

June 2, 2008 at 6:58 PM

 

I think America is one cool awesome chick.

June 14, 2010 at 1:09 PM