Wednesday, April 23, 2008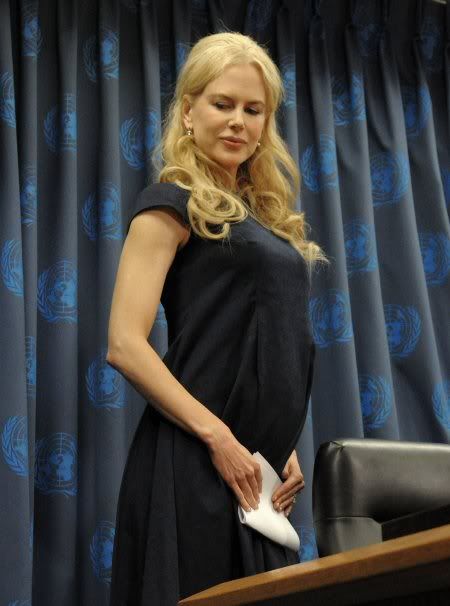 Nicole Kidman
decided to upgrade her baby bump by purchasing the second trimester belly. I still say she's totally faking her pregnancy. Or maybe she's carrying her fetus in her lips, because that's the only thing that seems to be growing bigger during her pregnancy.
Nicole attended a press conference against violence towards women at the United Nation where she urged the UN to globally fight violence against women.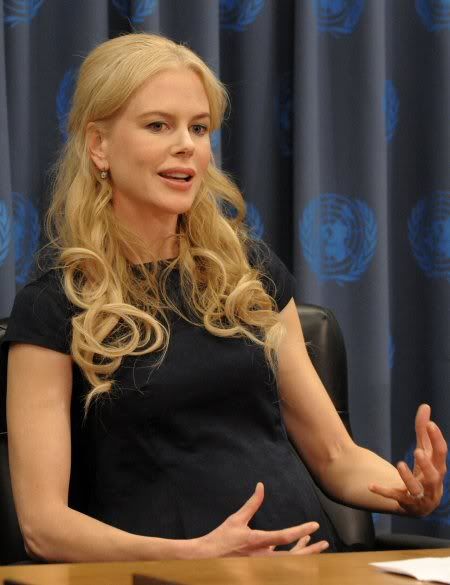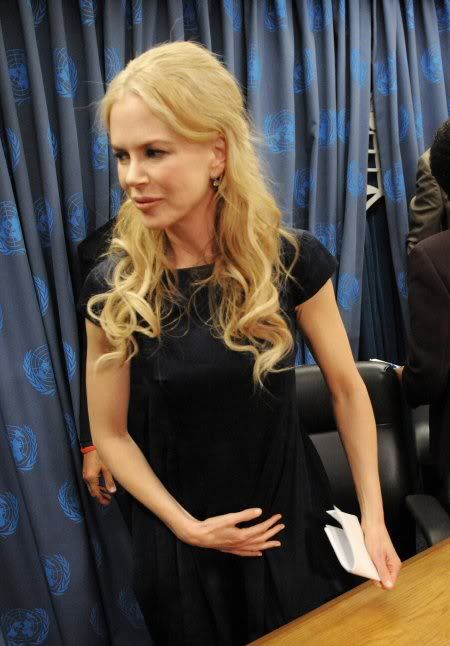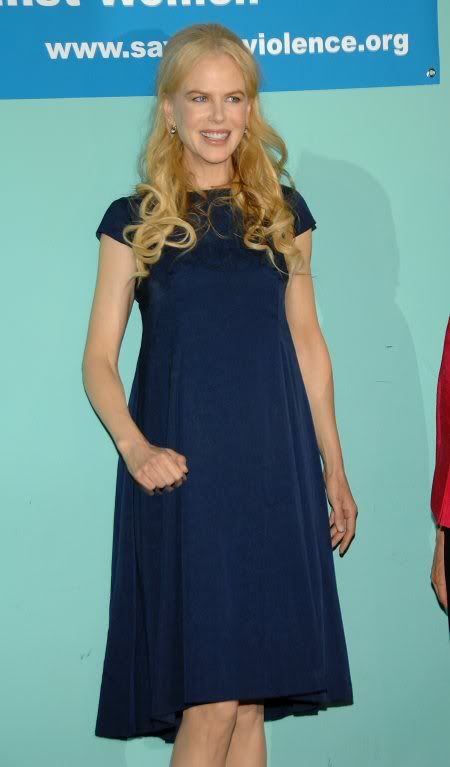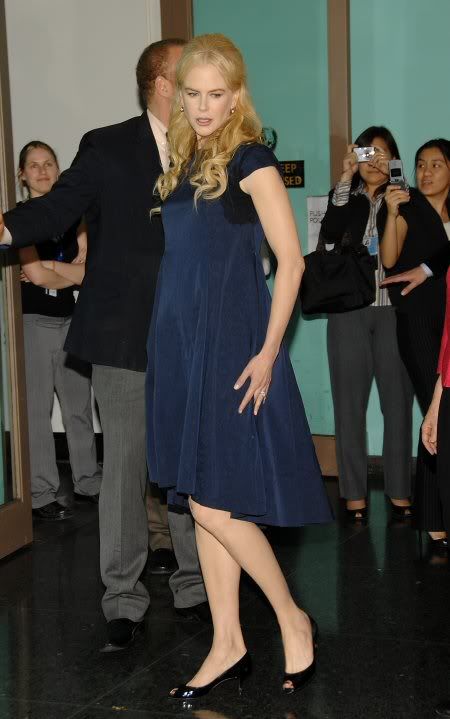 1 Comment:
Secretista said...

April 23, 2008 at 5:08 PM

 

I love Nicole Kidman. She's my favorite actress. I never believed in having a favorite actress til I saw her in an indie film speaking Russian like a pro. I hope she's not faking her pregnancy; that would be dumb, but kinda funny?