Friday, April 4, 2008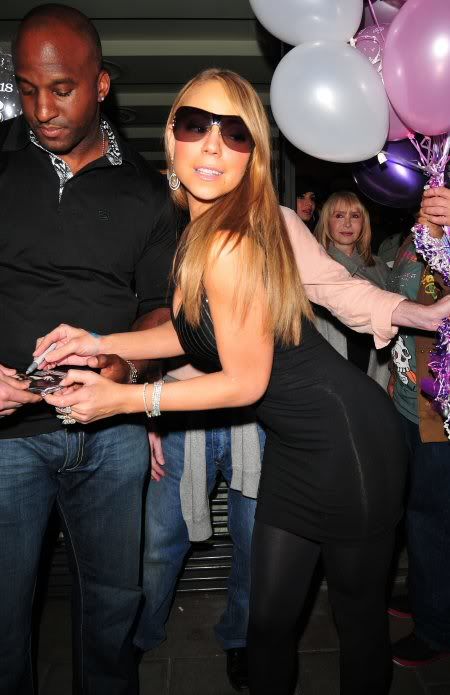 The
Daily Mail
is reporting that Mariah Carey is a diva. Shocker of the year, ladies and gentlemen.
• Mariah has been known to have 11 bodyguards surround her restaurant table so diners can't see her eat.

• When signing autographs this week at Selfridges department store, Mariah demanded a £50,000 antique table, covered with silk cloth, to scribble upon, flown in from New York. She sat on a £1,000 throne and was surrounded by roses and butterflies.

• Having stayed out until 3am at celebrity restaurant San Lorenzo, in Knightsbridge, Mariah cancelled an interview on London's Capital Radio Breakfast Show because "she's not a morning person". She then rescheduled a BBC Radio 1 interview because there were problems getting her four-car convoy to the studio from Claridge's hotel, less than half a mile away.

• She insisted on having a £10,000 gym installed next to her penthouse suite at Claridge's. It was also rumoured she was bringing 100 pairs of shoes with her on the trip.

• She booked every penthouse suite in the hotel to ensure her absolute privacy and comfort. She has a 15-strong entourage with her, including bodyguards, stylists, hairdressers, publicists and managers.
So what. People act like it's a bad thing. Fuck Celine Dion, Mariah Carey is the best singer in ze world. Bitch went crazy, had a mental breakdown, came back, topped the charts, and I did not see one coochie flash throughout all that. But if there is a coochie flash out there, y'all bitches better let me know about it.
Plus, unlike Jennifer Lopez, Mariah actually has talent, which is totally an excuse for acting like the HBIC that she is.
Here's more of Mimi leaving Cipriani yesterday in London.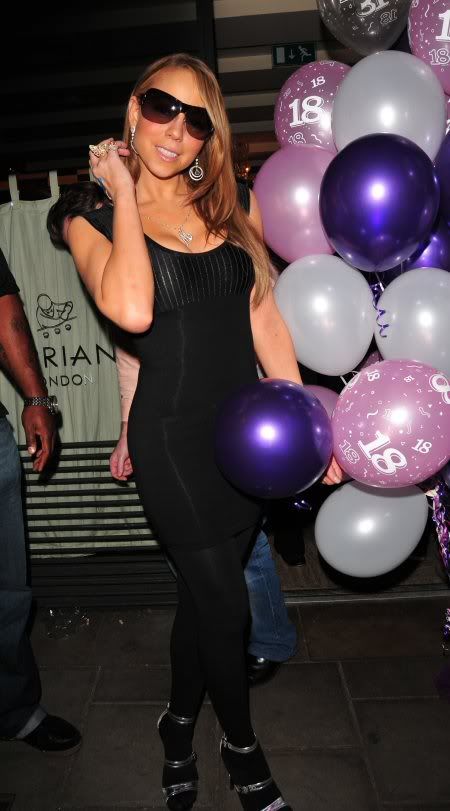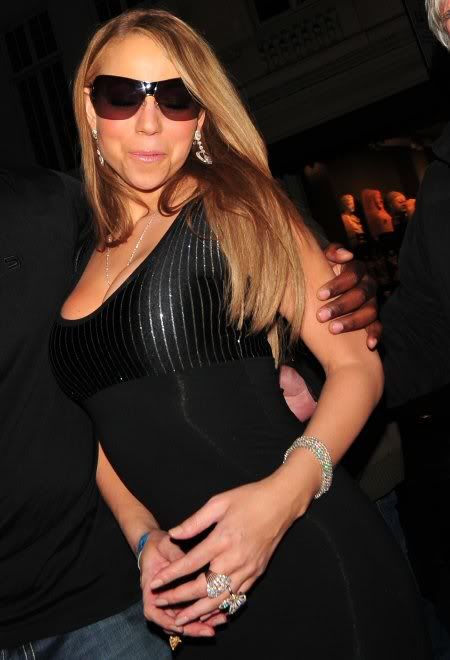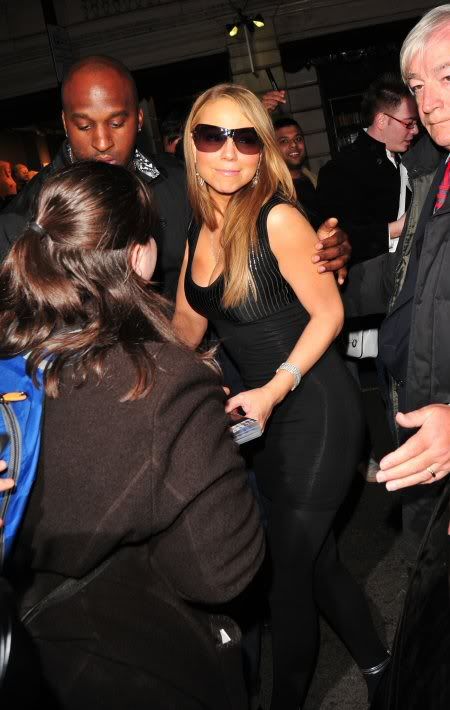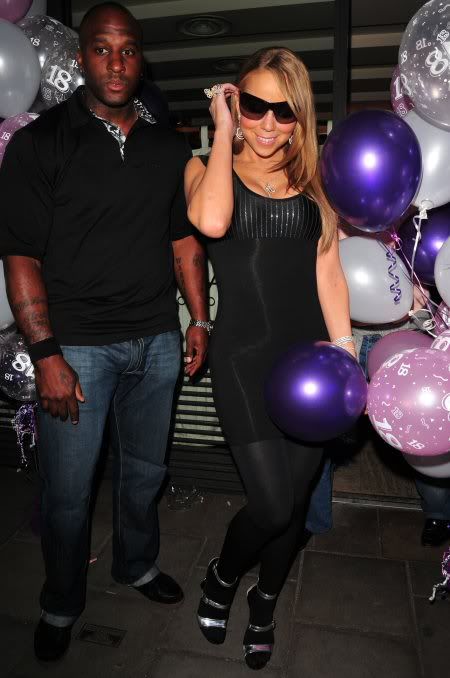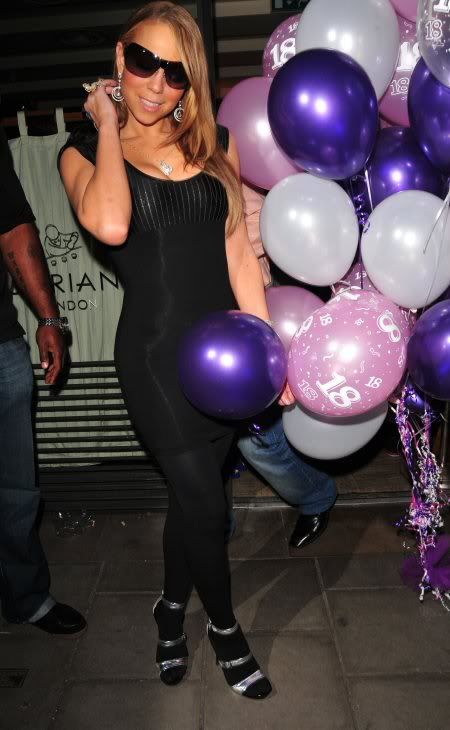 Source
5 Comments:
April 4, 2008 at 9:21 PM

 

I agree with what you wrote about JHO

April 5, 2008 at 2:03 AM

 

well if you got it flaunt it! Ditto on JLO

April 5, 2008 at 1:27 PM

 

JHO is a zero talent trash!!! that trash can't sing or act for shit!!!

April 5, 2008 at 3:20 PM

 

Yea... if she's a Diva, she's a Diva. We're all Divas inside.

April 8, 2008 at 7:01 PM

 

bitch is lookin fierce...