Friday, April 4, 2008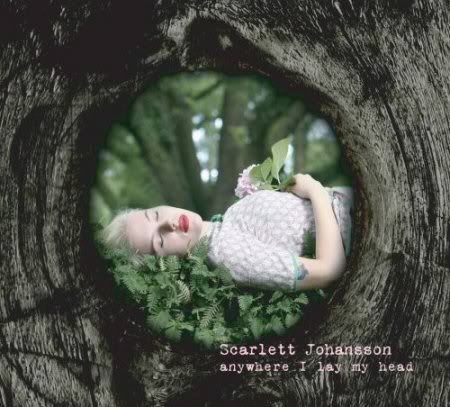 Here's ScarJo's album cover.
Hmmmmm. I don't know, I don't really like it. What do you think?
8 Comments:
April 4, 2008 at 7:03 PM

 

she can sing?? o.O

April 4, 2008 at 9:27 PM

 

hm, i don't like the cover really at all.
i had something different in mind ...


x.
jessica

April 4, 2008 at 10:04 PM

 

Wow, it is a kind of blah cover. Nicely photographed, but not intriguing at all. And I don't like the font/text at all...

April 5, 2008 at 3:17 PM

 

MMM. Not liking it. What type of music is she singing? The cover makes me think she's singing some form of folk or something....

April 7, 2008 at 3:43 PM

 

i like the album cover

April 7, 2008 at 7:17 PM

 

The cover means she has a bush, a big bush. This is what I get from it.

April 8, 2008 at 8:10 AM

 

Scarlett Johansson has an album coming out? Wow...you really do learn something new everyday.

And the jury is still out on the album cover. I'm all for artistic expression, but it lookes like a tree is giving birth to her imo. But hey, maybe that's what she was going for *shrugs*

Kenya
VB

April 8, 2008 at 6:59 PM

 

yeah she been allegedly could sing...but the album cover SUCKS..its so...Natasha Bedingfield who i cannot STAND..