Thursday, April 10, 2008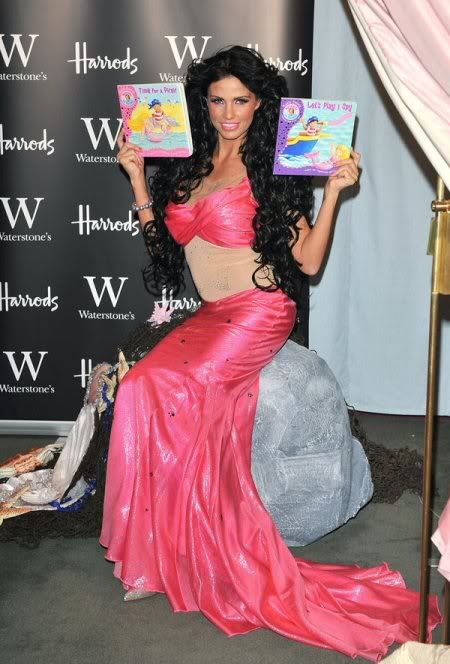 One of my favorite bitches
Jordan
(Katie Price can fuck off) borrowed one of her husband Peter Andre's "special" dresses for an autograph signing. She signed copies of her new children's book series,
Mermaids and Pirates
. It should've been called Trannies and Drag Queens, cause that's the first thing that comes to my mind when I see Jordan in that travesty of a costume.
Honestly, she couldn't find a cuter mermaid costume?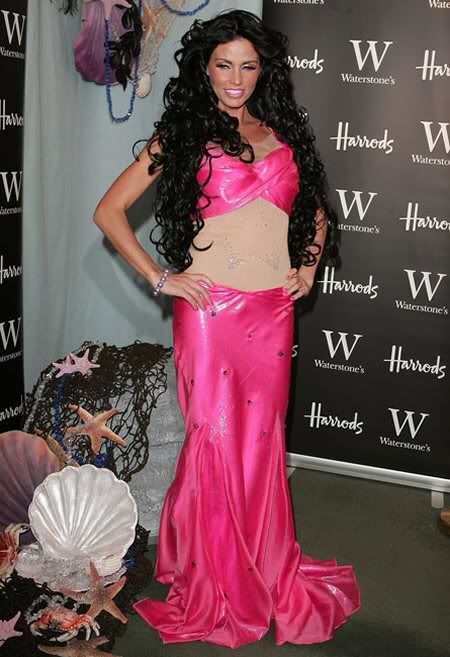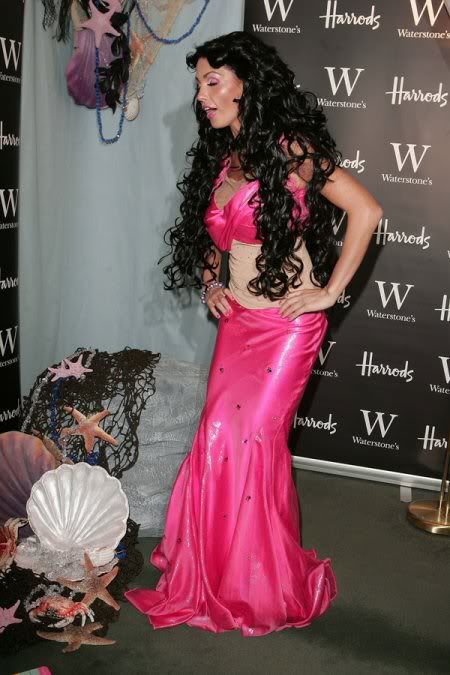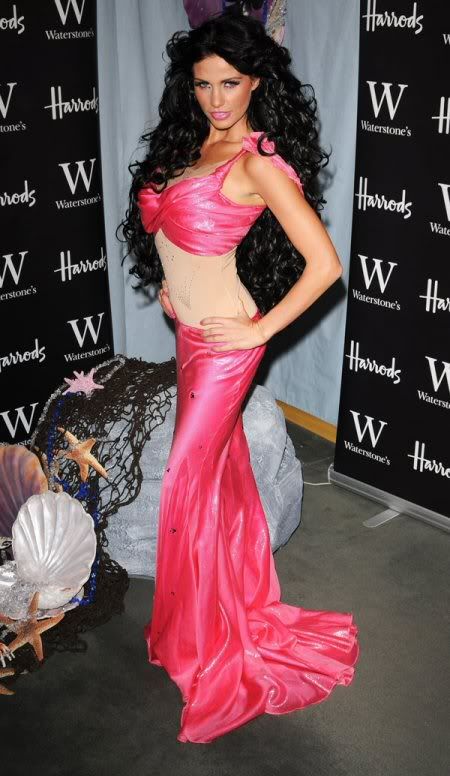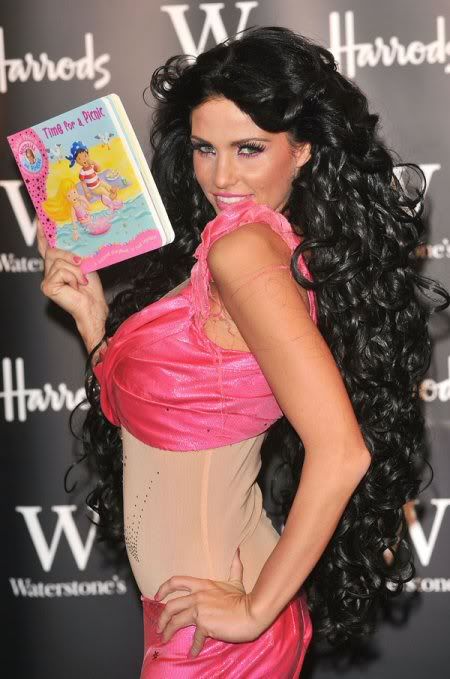 0 Comments: