Wednesday, April 30, 2008
Best. Episode. This. Cycle.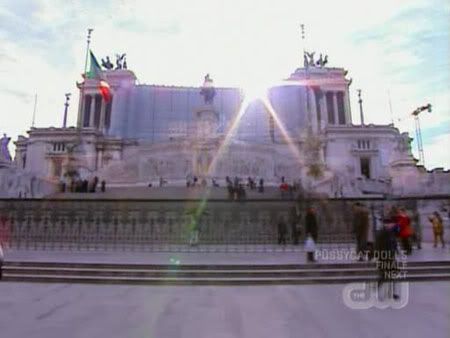 This week, the girls are in Rome!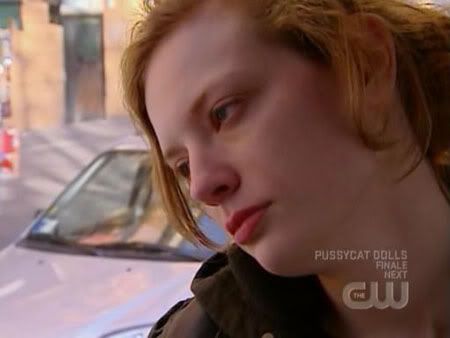 And Lauren is bored. I would be too, those bitches can be annoying.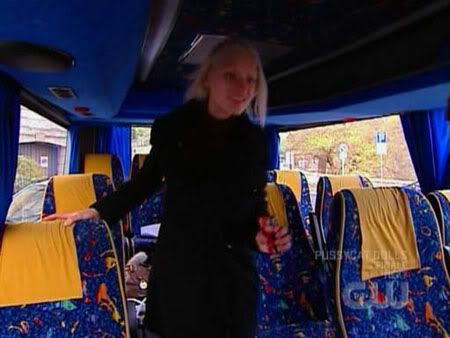 And it's time for the (first) quote of the week!



"Awe, great! My first step in Rome and I eat it on the ground. It was horrible!"

Anya, I'm starting to love you more and more each episode.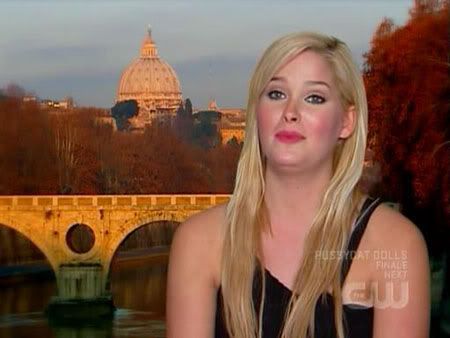 Blah blah, plus size model, blah blah. Why is she still here?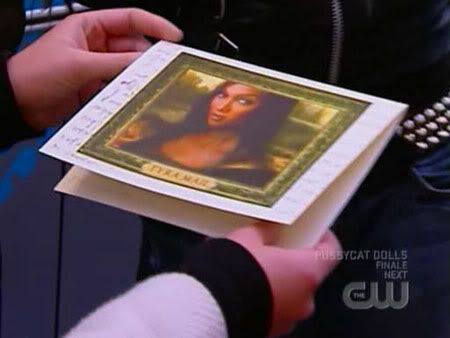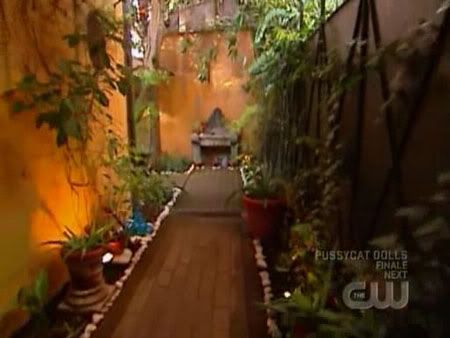 They get to their house, which is amazing. I'm so jealous of these lucky bitches.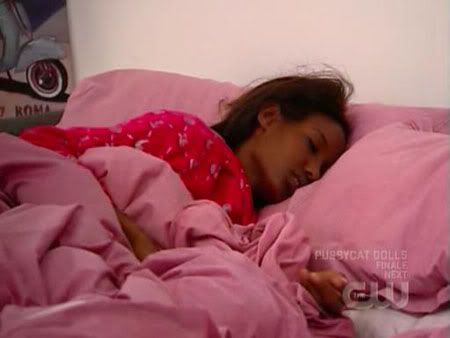 Later that night, the girls sit down to dinner but Fatima isn't feeling well and is laying in bed.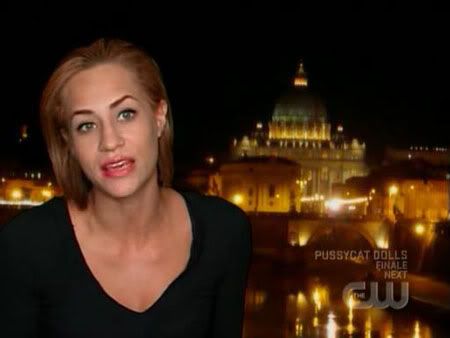 Dominique wants Fatima to get it together, girlfriend. Dominique is under the weather too but you don't hear Dominique complaining about it. Shoot.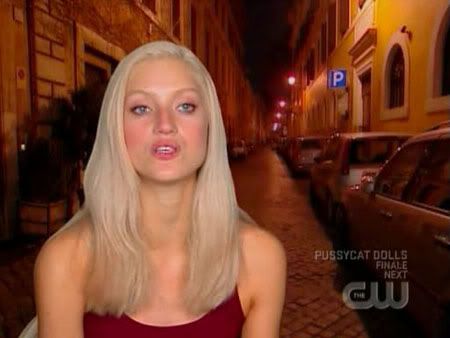 Anya gets upset when the other girls, mainly Dom-Dom and Whitney, talk about Fatima while she's sick. She's like a flipping angel.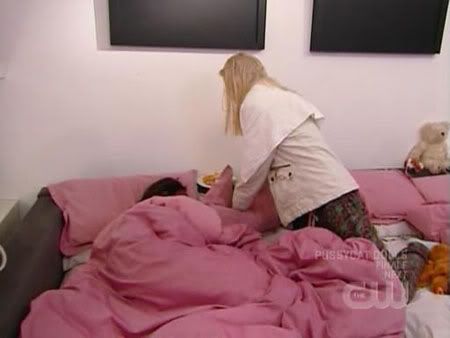 She ends up bringing Fatima dinner and laying it next to her bed. Awe. Can you spell, Winner's Edit?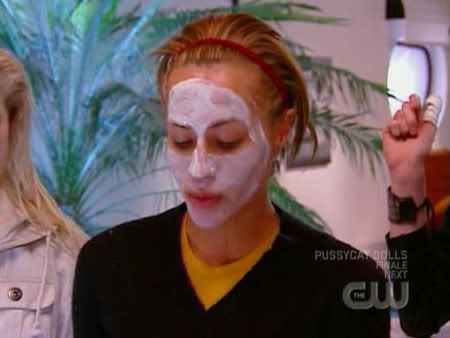 Seriously, this is the best I've seen Dom-Dom look.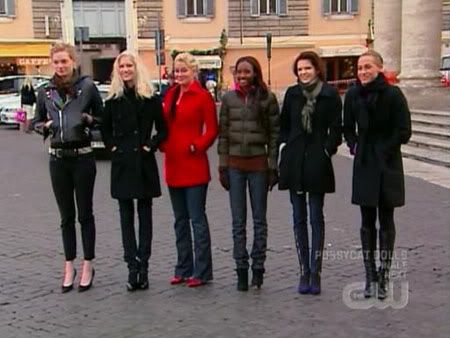 Next, the girls arrive at a piazza where there are a bunch of Segways waiting for them.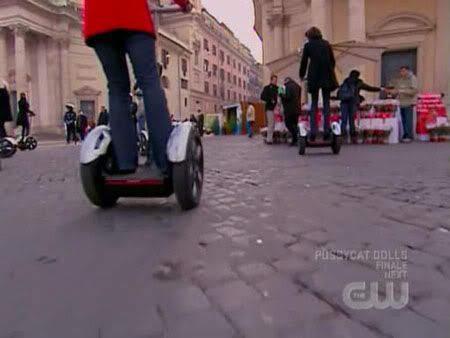 Segways in Rome? Seriously? Ugh, so wrong.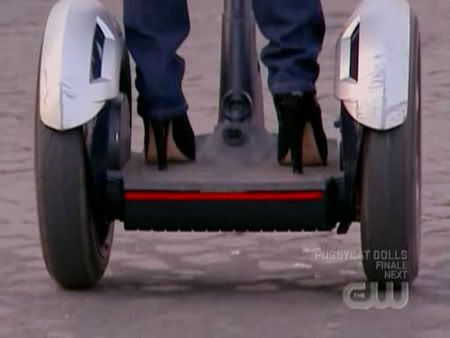 I've actually segwayed in heels before. Not fun. Actually, I take that back, it was hilariously entertaining for my friends who were watching.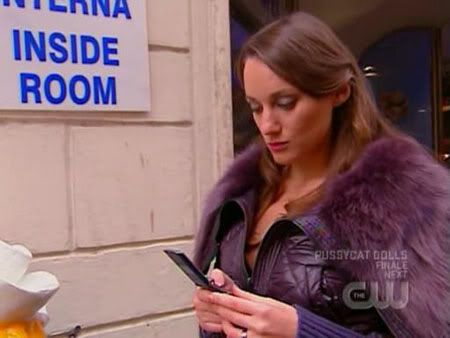 Wow, there are "random Italian women" standing around with props dressed in high fashion just standing there waiting for tour guides? Rome is awesome.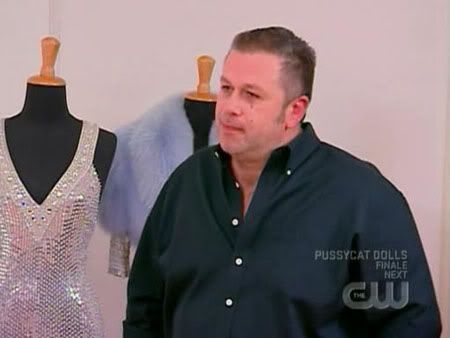 After their tour, the girls meet Gai Mattiolo.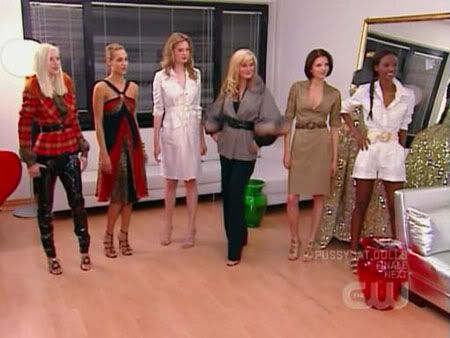 They have a small challenge where they're dressed as Italian women in Mattiolo's clothing and walk for him.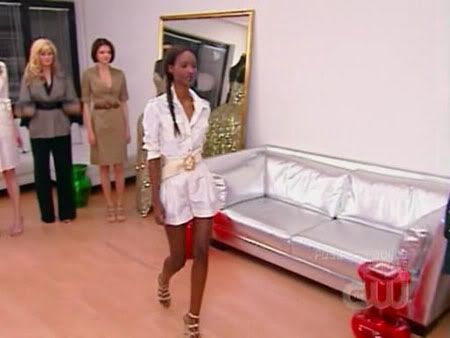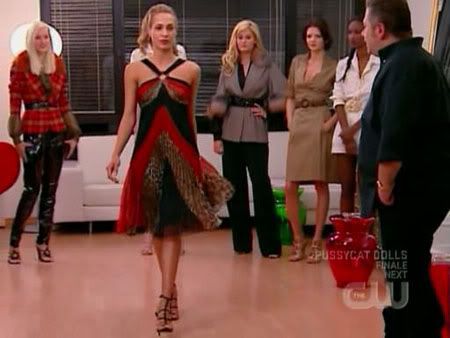 Wait, Dominique is natural? Naturally what, a man?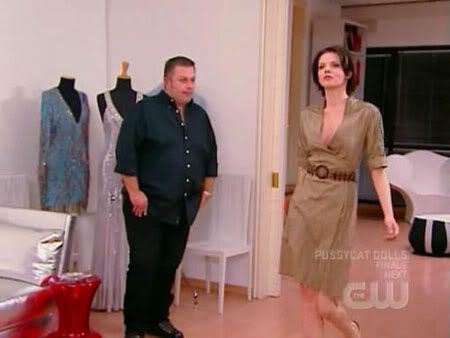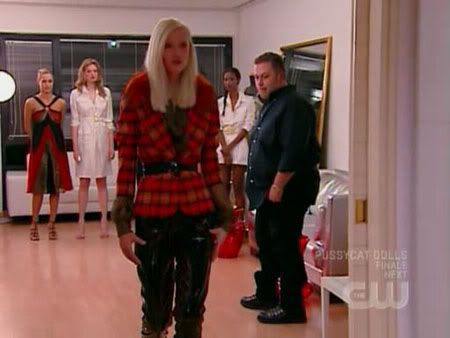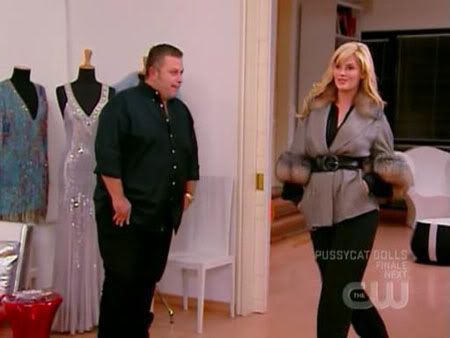 This challenge was complete bullshit. Dom-Dom, Whitney and Kat have the best walk and yes I'm biased. Kat looked and walked the best out of all those bitches, but of course,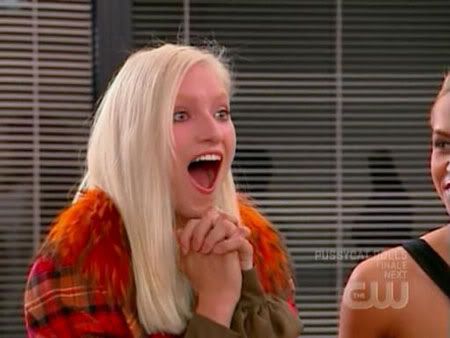 Anya wins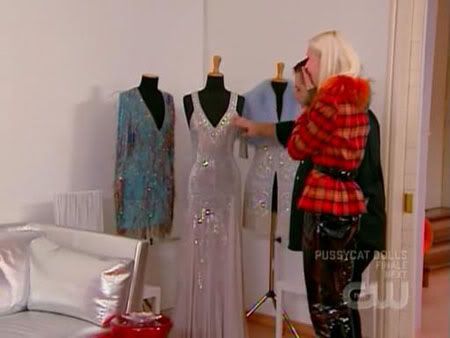 a gorgeous dress that will look horrible with her skin/hair.



Seriously, this shit is a conspiracy. Anya is getting the classic Winner's Edit and she's winning all of the challenges and she doesn't deserve them all. I'm not hating, since Kat is my fave, but Anya can't walk. So how did she win this challenge?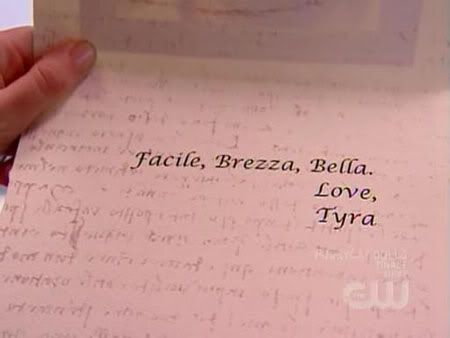 The next night the girls get Tyra Mail.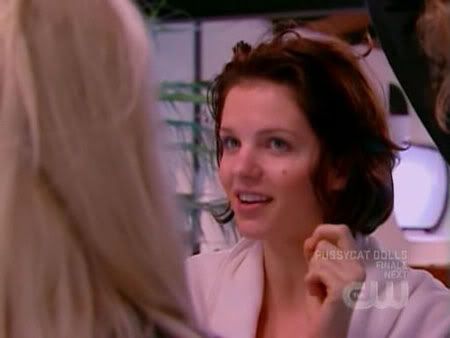 Kata's so smart. She figures out that they're doing something for Covergirl, probably a commercial in Italian.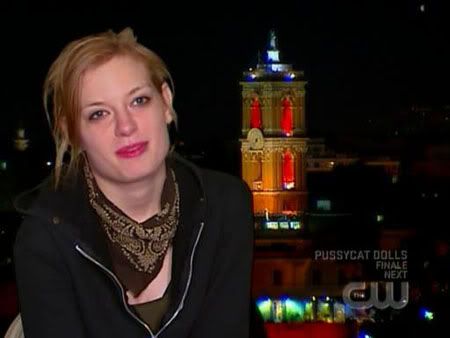 Lauren is pissed.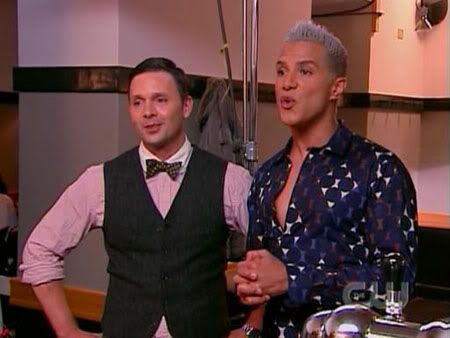 Hey look, it's the Odd Couple.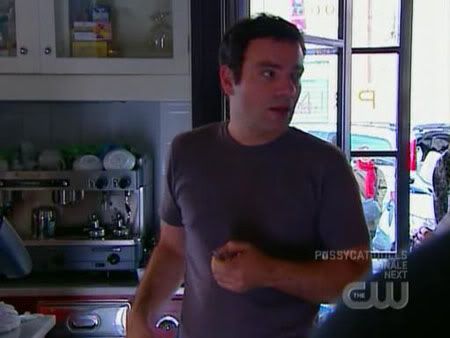 And a hot director. Ok, he's not that hot but I'd totally do him. The accent gets me every time.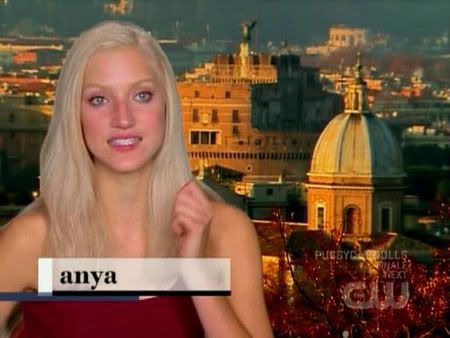 Awe, Anya thinks it's hard to walk and talk at the same time!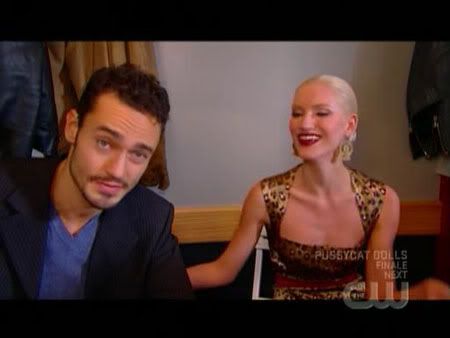 She did horribly, but damn, who's that model? Now he's hot. Sigh.



Kat did ok, but it was a little boring. She still did better than Dominique's silly ass.



And it's time for the second quote of the week!

I had to pick more than one, this episode was hilarious.



"I wanna be the freaking Covergirl. So Ima have as much fun with this as I can, ok? Shoot, if I can't remember something, trust me, I'll make something up"

Oh really, Dominique?




If you wouldn't have told us that, we would never have guessed.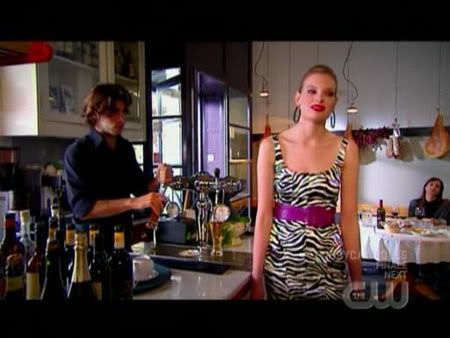 Lauren. Oh, Lauren. Just when I was starting to like you. Unlike Dominique's commercial, which was equally as horrible, your commercial was just awkward and made me cringe. I felt embarrassed for you, and that's never good because then I feel bad for laughing at you. And I don't like feeling bad for laughing at people.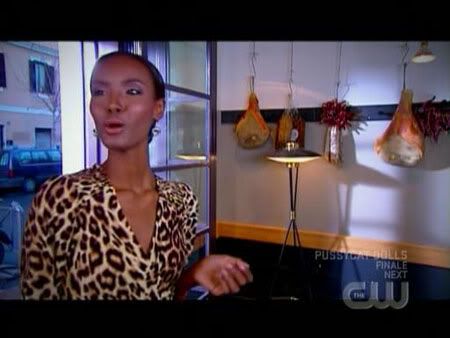 Fatima did pretty well, even though her wandering eyes drove me insane.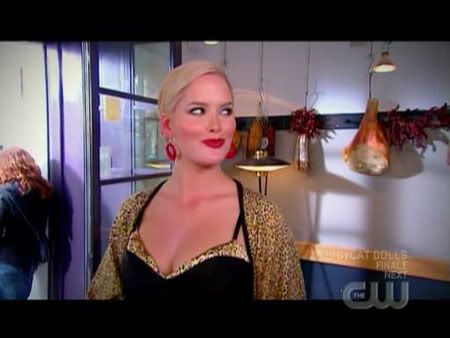 Why is she still here? So fake. I can't stand watching her, or that shiteous commercial.



And props to Mr. J for calling her out on her bitchiness and fakery.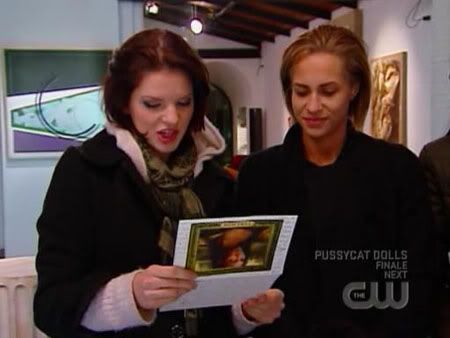 After the shoot the girls head to the house where they get a Tyra Mail telling them…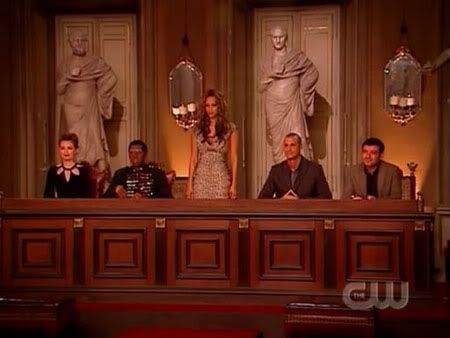 It's judging time, bitches!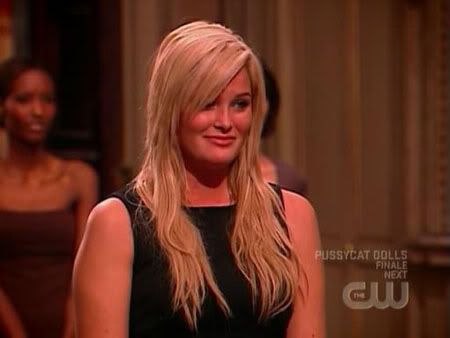 I don't get what Tyra's thing with Whitney is. Honestly, her commercial was beyond horrible and she gives her props. Wait a second, Whitney is not only way over the top but is also "plus-size". Hmm, who does that description remind you of:




Enough said.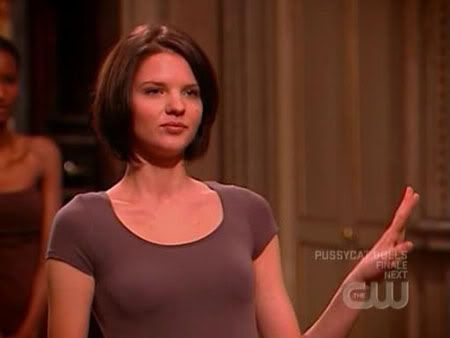 Ok, now I'm gonna lose my shit. Kat goes up in front of the judges and calls Tyra out on mispronouncing her name every freaking week.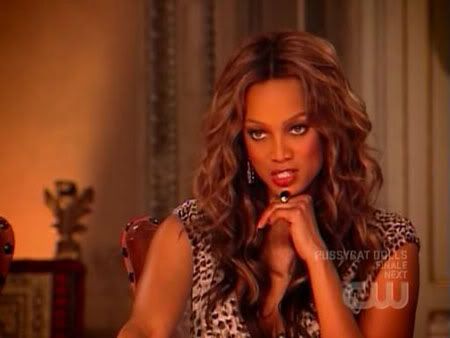 Tyra doesn't give a fuck and tells her that commercial, which was one of the best ones, was flat and boring.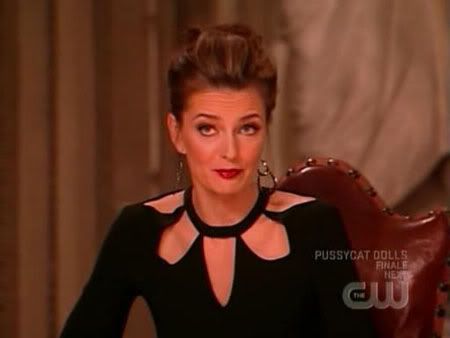 Paulina and the director disagreed with Tyra, and said that she was one of the best and nailed it.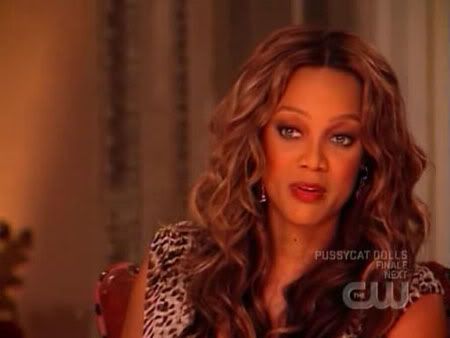 But Tyra did not give a fuck. And after dismissing Kat, she mispronounces her name yet again and doesn't care! If one of those bitches called her Thighra, she'd flip the fuck out.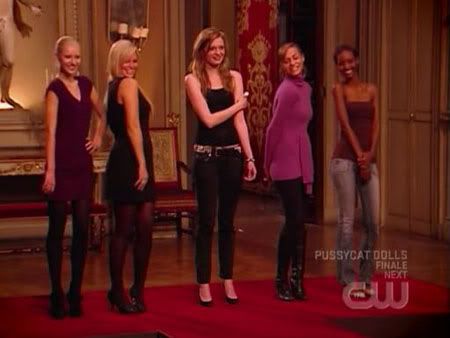 Lauren is so over this.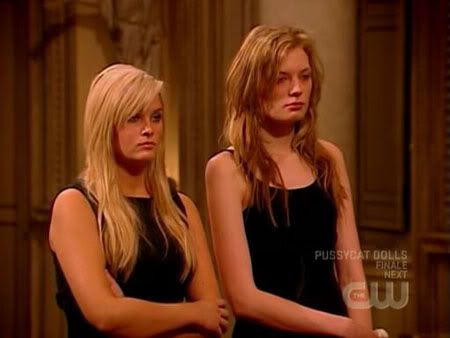 In the end, it was between Lauren and Whitney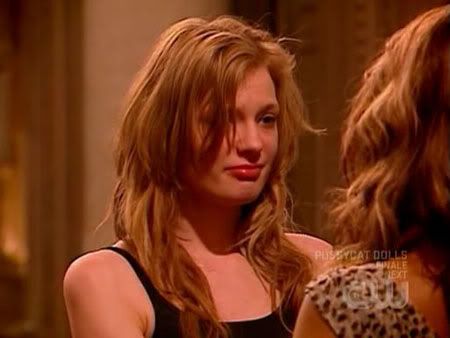 with Lauren going home.



I actually liked Lauren this episode. It sucks that she went home over Whitney, because she's horrible, but whatever.


2 Comments:
May 1, 2008 at 1:54 AM

 

Oh no!! I'm so upset that Kat is out!! >_< Thighra (ilovethis) kicks the best people out each cycle.. Like, Elyse from cycle 1 is probably the most successful model so far, and she was kicked out for being too smart, even though her photos were so great. BOOOOO :(

molly said...

May 1, 2008 at 12:29 PM

 

they eliminate people for the most ridiculous reasons sometimes (referring to kat and the above comment)
as soon as kat corrected tyra, i know it was over for her. you could see in tyra's eyes how unimpressed she was.
i looooove these posts more than i love the actual show haha