Wednesday, March 26, 2008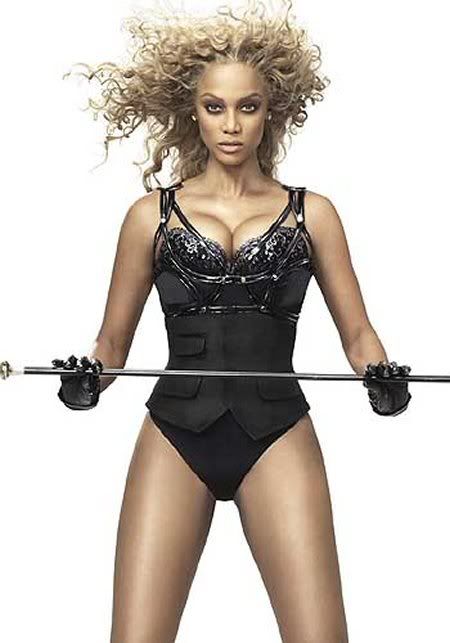 MSNBC
is reporting that Tyra Banks is leaving ANTM. She apparently wants to focus on trying to be the next Oprah. A source tells Ok! Magazine that her beef is with Jay Manuel.
"It's gotten so bad that Tyra and Jay aren't speaking. Tyra barely interacts with the contestants and only wants to show up on judging day."
Wouldn't that be an upgrade? Less Tyra, more catty bitches! Sure one would assume the two are really the same thing but I said bitches, not cows.
I'm guessing the story is all bullshit. Tyra is too much of a control freak to let go of ANTM. Besides, she needs the attention.
Source
1 Comment:
March 26, 2008 at 8:01 PM

 

THIS IS TRUE 100% // I know the source trust me on it.