Monday, December 17, 2007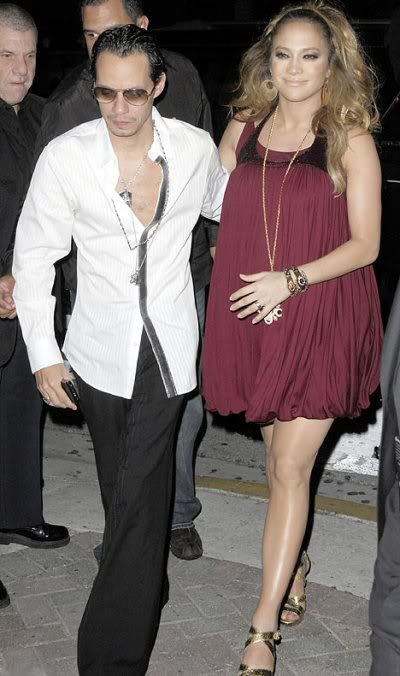 I know I shouldn't make fun because if I have kids I'm totally gonna balloon, but the title made me laugh.
Apparently Jennifer Lopez is scared that she'll gain too much weight during her pregnancy. She's only four months along but looks around six or seven, possibly due to the fact that she's having twins.
"Jennifer is delighted to finally be pregnant. However, she has already put on more than three stones and is only around four months gone.

She is huge and freaking out." Lopez, who is famous for her curves, even wakes up at 4 am to work out. The source added: "Her face has become really puffy from retaining a lot of water.

She plans to do a Victoria Beckham now and hibernate for the last few months. You won't be seeing much of her in public from now on."
I say stfu and let your body do what it needs to do to carry a healthy baby (or babies). I understand exercising is important and maintaining a healthy diet is essential, but don't freak out over your looks. I mean, you were the one that was dying to get knocked up.
Source
0 Comments: