Saturday, October 20, 2007
I completely forgot about posting Lily at the Swarovski Fashion Rocks gala. I apploud her effort in trying to be a classy lady, but I'm not loving the dress. It covers up too much and makes her look heavier than she is. Plus it looks uncomfortable and she looks uncomfortable in it. That dress makes my teeth hurt because of the material. And it feels itchy.
Something nice? The shoes are kind of cute. Not on her, though.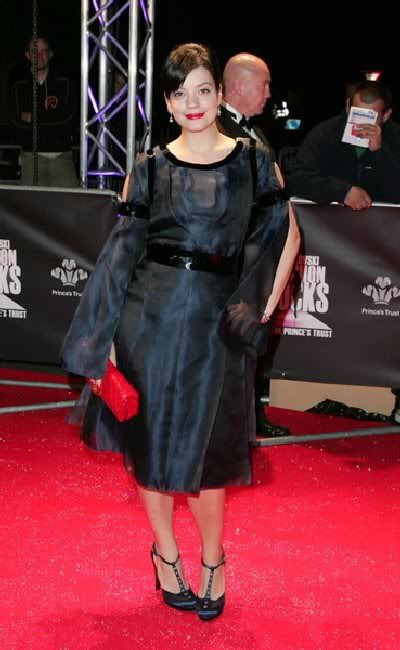 0 Comments: