Sunday, August 26, 2007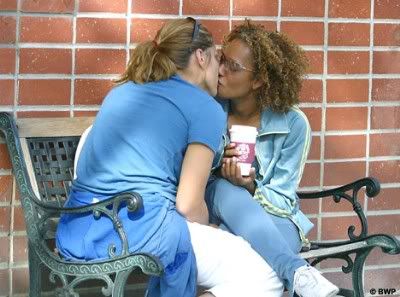 I love how people who "care" always come forth to talk to the newspapers instead of you directly.
Scary Spice has been accused of getting down in the naughty way with two chicks. Damn!
Christa Parker claims that she and Scary were good friends who used to get down a couple of times a week, and even introduced Scary to another chick, Elizabeth Rodriguez. The three of them had a two year relationship.
Christa told the daily mail that
"Mel and I were very good friends. We saw each other almost every day and would have sex at least a couple of times a week."
and that they continued their relationship until Scary (aka Melanie Brown) started dating Eddie Murphy. Damn! I didn't know his peen was good enough to turn a bitch out!
Christa also claims that Scary is very fragile right now.
"Mel is so vulnerable. I'm very worried about her. I hope she's happy. I just don't want to see her hurt."
SNITCH!
0 Comments: